Interactive digital worksheets for grades K-8 to use in Brightspace or Canvas.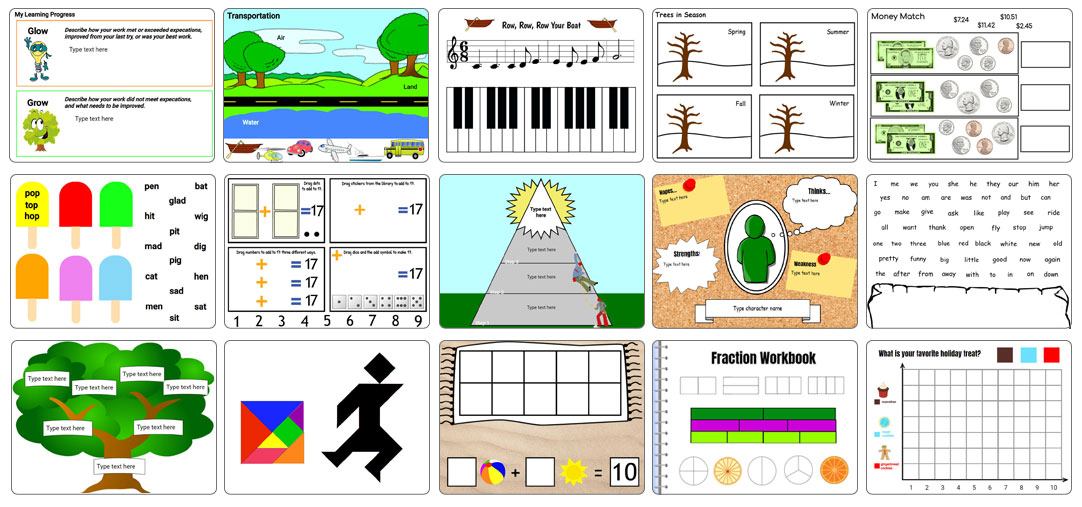 Language Arts, Math, Science, Social Studies and more!
Enhance your lessons
From simple drag-and-drop counting and sorting to complex, multi-page science reports and responses to literature, EDU ToDo includes over a thousand curriculum-focused activities K-8 teachers can assign immediately to their students.
All the media and tools needed
Each activity provides students the tools they need to complete the assignment. Students may be adding text, dragging objects, drawing pictures, recording their voice, or creating a video of their observations to demonstrate learning.
Demonstrate work
EDU ToDo supports the Student View in Canvas, and has a Demo button in Brightspace to be able to model for students how to complete the task.
Reflection
Many activities not only ask students to complete the work, but also record a reflection on their work or an explanation of how they came to the answer.
Archive student work
Archive copies of student work from your LMS by downloading images, videos, and PDFs or print student work in single and multiple-page per-sheet formats.
Simplified user management
User accounts are created on the fly. Just connect to your LMS and teacher and student accounts are created the first time they access EDU ToDo.
Brightspace
You can add a link to an EDU ToDo template to assignments in Brightspace. Students complete the work in EDU ToDo and then add a link to their project in their assignment submission.
Canvas
You can add EDU ToDo templates to Canvas assignments. Students complete the work and submit the project from EDU ToDo. Then, you can grade the project in Speedgrader.